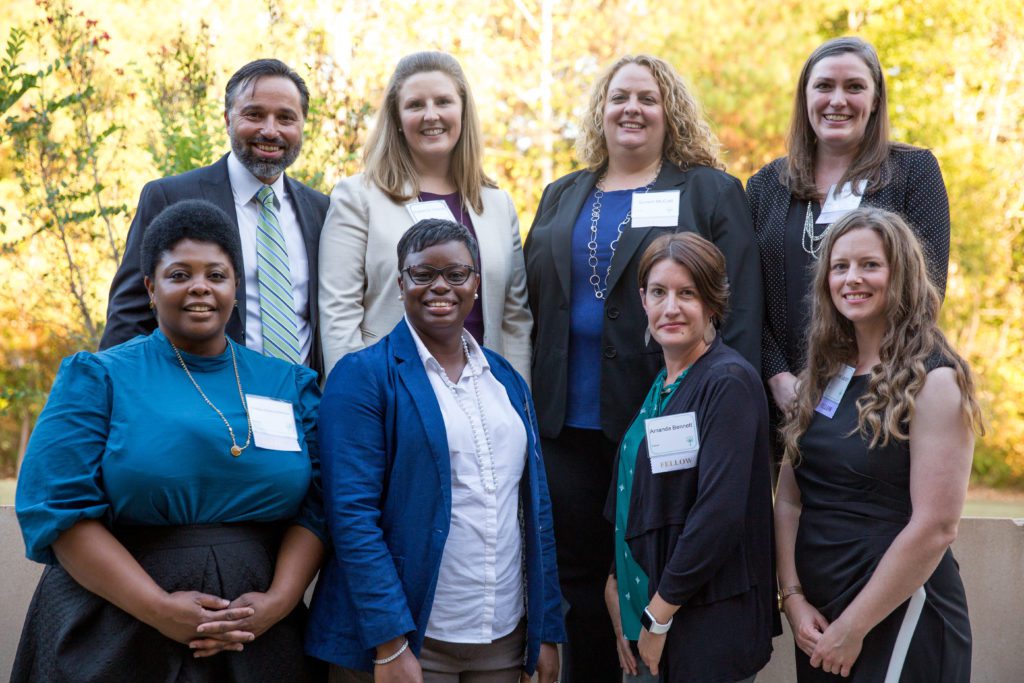 She's not one to brag, so we'll do it for her! Schell McCall, Executive Director of PATH, has been selected to participate in the Jim Bernstein Community Health Leadership Fellows Program. It's a really big deal!
Since 2006, the Bernstein Fellows Program has identified emerging rural health leaders and supported their work to improve the health status of rural and under-served communities in North Carolina. Over the next two years, Schell and her classmates will not only learn from important leaders in health care in North Carolina, they will also have an opportunity to help these leaders understand in greater detail the unique health challenges faced by rural communities.
During the two-year Fellowship, each of the Fellows is required to complete a project designed to positively impact the health of a rural community or population. These projects serve as a capstone experience for the Fellows, allowing them to build on their own work and to incorporate information they have learned during the course of the Fellowship. Projects range in focus, and in recent years have included creation and launch of pilot programs, the development and implementation of community assessment tools, staffing a statewide task force, and organizing a regional or statewide conference on a timely health topic. This is an amazing opportunity both for Schell, and for our community!