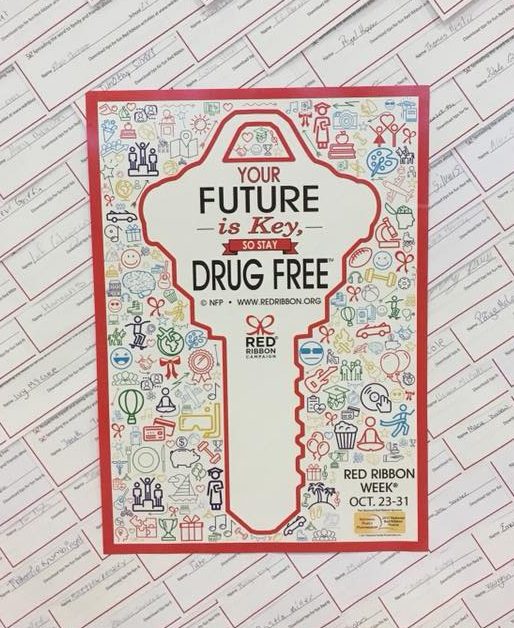 The week of October 23-27 was Red Ribbon Week — a national effort to mobilize communities to educate youth and encourage participation in drug prevention activities. This year, Mitchell and Yancey county middle and high school students participated in the following Red Ribbon Week activities:
200+ students took Drug Free Pledge (pictured above)
175 students took part in essay contest on how being drug free can help them to achieve their future goals
7 schools (including Mayland Early College High) took part in Red Ribbon Week activities
Football players and cheerleaders from each high school pledged to be drug-free by signing a banner that was displayed at that Friday's football game
Guest speaker Javier Sanchez from Youth to Youth International shared an inspiring message at 6 different schools over two days!
Thank you to all of the middle and high schools in Yancey and Mitchell Counties who took part in activities  to help youth make better choices to reach for a brighter future, and to all of the school staff and community partners who helped to make this year's Red Ribbon Week such an incredible success! Special thanks to Mountain Community Health Partnership for sponsoring Red Ribbon Bracelets for students and to Vaya Health and RHA Prevention for sponsoring our guest speaker.