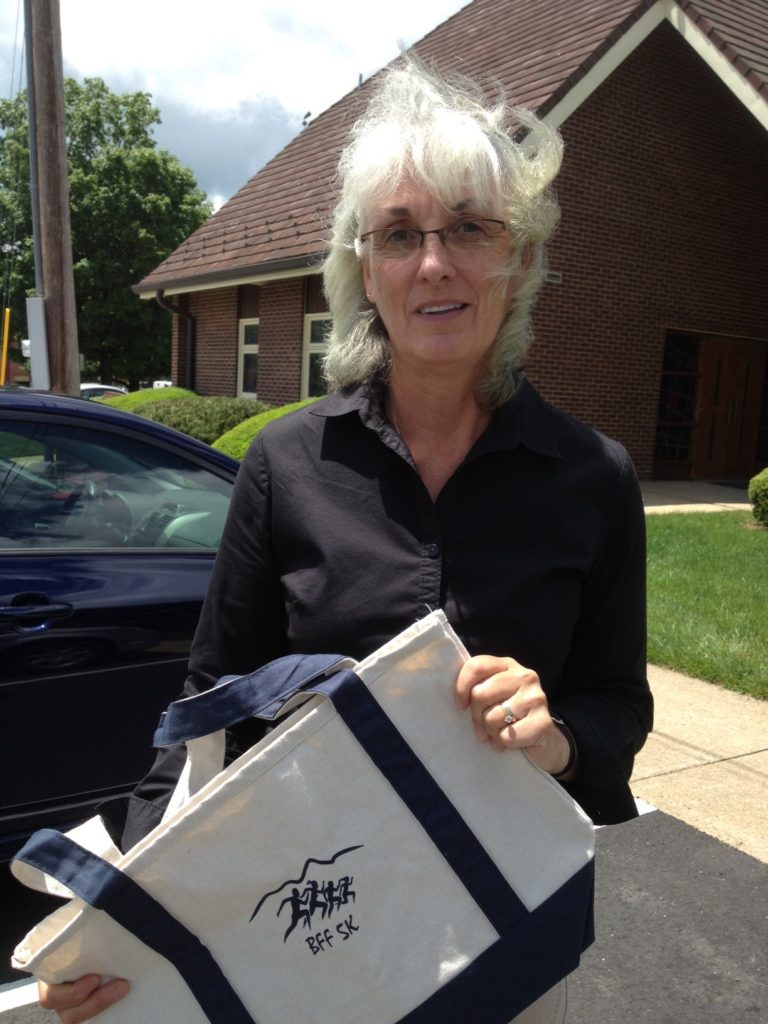 Suzette Renfro got involved with PATH very early on — becoming our executive director just one year into our existence (back when we were "Graham Children's Health Services").  Among other projects, she spearheaded the building of the Toe River Children's Dental Clinic and the Kid Mountain community-built playground. The end of Suzette's tenure as director did not mark the end of the work she does for the organization. Not even close…
Suzette always shows up in jeans and work gloves for the many playground builds PATH leads. And if you have attended the annual PATH BFF 5K race, it was Suzette and her husband John that made that delicious, refreshing smoothie you enjoyed at the end of the race (and you didn't even know they slipped some spinach in it). In addition, Suzette is one of our "go to" resources for grant writing assistance and she is always willing to help out.
Suzette wants people to know that PATH has been one of Yancey County's best kept secrets — quietly working within the community to facilitate change and it is time to get the word out! She applauds the current leadership for making necessary investment of time and energy to market and promote the organization; beginning with a powerful new name. With increased marketing, people are becoming not only more aware of the organization but excited about participating and supporting the effort.
PATH is so grateful to Suzette for the role she has played in our past and current success. "Suzette has been a constant, uplifting, and tremendous support to PATH in uncountable ways" says Schell McCall, Executive Director of PATH.  "I dare say that we would not have accomplished many of our successes over the years without Suzette's assistance. She is a true gem in our community – for PATH and so many others as well, and we can never thank her enough!"