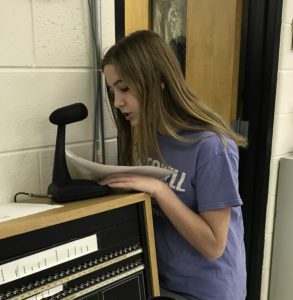 This past week (January 22-28) was National Drug and Alcohol Facts Week — a national health observance that links young people to facts that SHATTER THE MYTHS® about drugs. Members of the Youth to Youth group at Bowman Middle School observed National Drug and Alcohol Facts Week by announcing a substance abuse awareness fact each day during morning announcements. On Friday morning, students were given the opportunity to take a quiz on the facts presented during the week for a chance to win a Bluetooth speaker. Over 150 kids took part!
This activity is an example of the work that local Youth to Youth empowerment groups are doing to gain leadership skills and spread awareness of substance abuse issues to their peers! Youth to Youth (Y2Y) is a youth-led, adult-guided initiative of the Mitchell Yancey Substance Abuse Task Force that brings young people together to build leadership skills and create positive change in schools and the community.
To learn more about PATH's Youth to Youth initiatives contact Terri Leiser at (828) 682-7899 or terri@pathwnc.org.