Since 1997, PATH (Partners Aligned Toward Health), formerly known as Graham Children's Health Services, has implemented initiatives to improve the health of children and families in Mitchell and Yancey Counties. Every single one of our programs is a collaborative effort with community members and stakeholders to improve the health of our community as a whole.
Our first project was the coalition that established the Toe River Children's Dental Clinic in 1997 and 1998. Children's dental health was the number one community health priority at the time. As sedentary lifestyle, obesity, and related diseases have risen to the forefront of local public health concerns, we have risen to the challenge. We were instrumental in the contruction of Kid Mountain Playground, the renovation of Ray Cort Park, and have developed a summer food program that delivers healthy, locally-grown food to families in need with children. In 2009 we formed the Mitchell Yancey Substance Abuse Task Force to combat substance abuse and addiction, which has become a prominent health priority in our area.
In 2017, we changed our name to PATH to better reflect who we are, what we do, and how we do it. While PATH is an acronym, the name PATH itself is a message. It communicates the idea of bringing together partners who are all on the same journey toward the goal of vibrant communities of active, healthy children and families.
As we expand our efforts and adapt to new challenges, we remain firm in our grassroots connections to our local partners and the community we serve.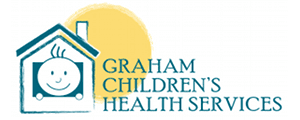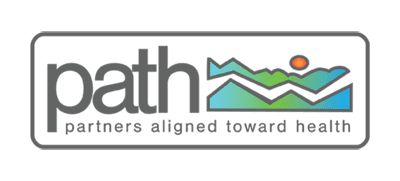 We are honored to have been named the 2015 Public Health Partner of the Year by the NC Association of Public Health Directors. In 2016 we were chosen as the Yancey County Chamber of Commerce Member of the Year.