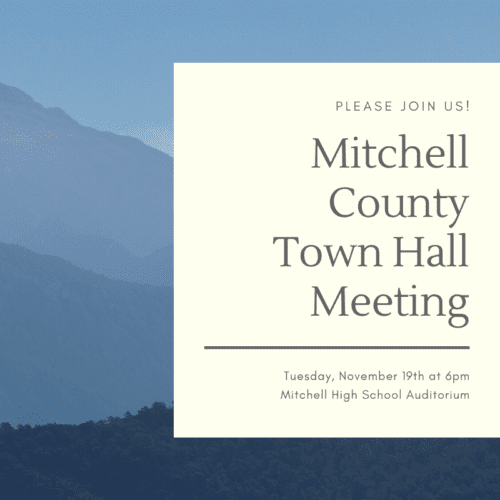 The Mitchell Yancey Substance Abuse Task Force and Appalachian Youth to Youth are excited to announce the "Mitchell County Communities Talk Town Hall on Vaping and Underage Drinking." This public forum discussion will be held on Tuesday, November 19 at 6pm in the Mitchell High School auditorium. It is a wonderful opportunity to learn more about current substance use trends among our youth, to learn more about how teenage use negatively impacts health, and to discover ways to start the conversation with young people in your own lives.
A panel of local youth, law enforcement, health professionals and others will address the topics of vaping and underage drinking in Mitchell County and will respond to community concerns/questions.
Leading up to the Town Hall, Mitchell High school students and Mitchell middle school students are invited to submit a photo to the What's Your Anti-Drug photo contest for an opportunity to win great prizes. The Grand Prize is an iPad that is provided courtesy of the Mitchell County Health Department. Winners will be announced at the Town Hall on November 19th.
Photo contest applications and details are available in the front offices of Mitchell County middle and high schools, or you may contact Jeff Spargo of the Mitchell Yancey Substance Abuse Task Force for details at jeff@pathwnc.org or 828-682-7899. The deadline for photo contest submissions is Monday, November 4.