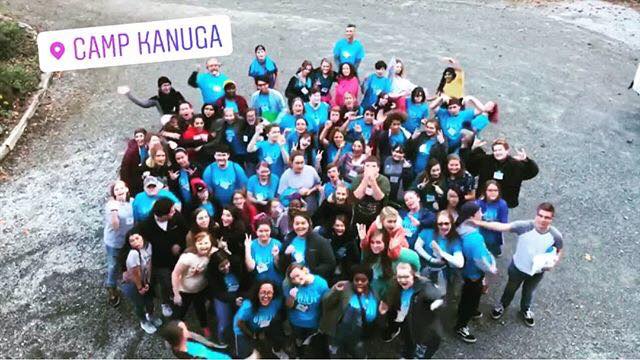 Western North Carolina teens are faced with the reality that drugs are prevalent, easily attainable and unfortunately being used by many of their peers. For some teens, drugs are an attempt at coping with the issues they face on a day to day basis. On the weekend of November 3-5, twenty middle and high school students from Mitchell and Yancey Counties worked together with six other youth coalitions at Kanuga Conference Center in Hendersonville to help find a solution to this problem. Teens from Appalachian Youth to Youth and 4-H Mountain Challenge were a part of this group which empowered kids to speak up and make changes.
The weekend event, which was led by the Ohio based Youth to Youth International group, included workshops, youth-led skits, and a performance by DeMarco Fomby who spoke about finding your inner passion. "The atmosphere was so positive and fun. I felt like I was a part of something very big and exciting." Said Polly Watrous who attends East Yancey Middle School and is a member of Appalachian Youth to Youth.
The combined efforts of Mitchell-Yancey Substance Abuse Task Force, RHA Health Services – Prevention Resource Centers, Transylvania C.A.R.E Coalition, Madison Substance Awareness Coalition, HOPE Rx of Henderson County,The Partnership for Substance Free Youth in Buncombe County, and Teens Advocating for Future Youth (TAFFY) made this event come to life for youth in the Western North Carolina region.
Moving forward the coalitions have plans to collaborate on future trainings and create youth empowerment roles. We hope this can be an ongoing open platform for kids to have a united voice in Western North Carolina, with the intent to make positive changes for our youth.