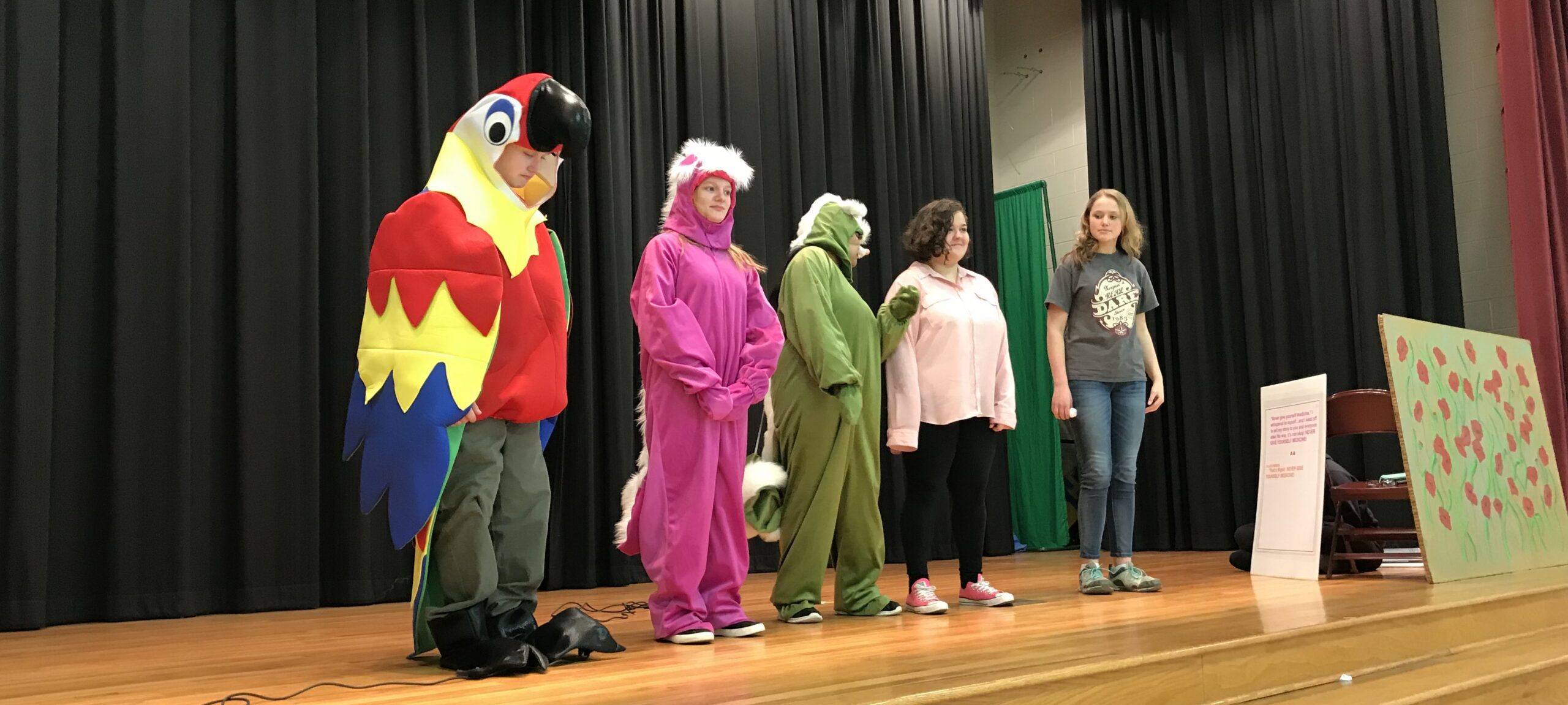 Samantha Skunk: Medicine Safety Lesson
In this story, Samantha has tried medicine that wasn't hers and it has caused her to turn from her beautiful unique magenta color to a sickly green. As the story progresses, Solomon the parrot helps Samantha understand the core learning points of the lesson. Solomon leads Samantha to return to her original color by following his advice and agreeing to help others learn to be safe around medicine.  An audience participation element is added to the presentation when the student-narrators periodically hold up (empty)pill bottles and ask the class: "Is it OK for Samantha to touch taste or eat this?" Half the class responds: No way – it's not OK!" and the other half responds: "You might get sick!"
Core learning points of this presentation are:
Someone else's medicine might be bad for you,
Never give yourself medicine; and,
If you find medicine – tell an adult.
During the 2017-18 school year, Appalachian Youth to Youth presented the Samantha Skunk: Medication Safety Lesson to over 400 elementary school students in Mitchell and Yancey Counties! The content is appropriate for children in kindergarten through 4th grade. To schedule a performance at your school, please contact Terri Leiser (our Youth Team Advisor) at terri@pathwnc.org.