sizzlin' summer series

In 2016, PATH launched a new program called The Sizzlin' Summer Series, with the goal of increasing connections between neighbors and people, and increasing physical activity, while highlighting fun opportunities to play and be active in our community. This physical activity campaign was developed with the generous assistance of NC Population Health Improvement Partners, with evaluation support from NC Center for Health & Wellness at UNCA. NC Population Health Improvement Partners presented our program as an example of a successful model for evidence-based public health intervention at the NC Public Health Association Conference.
Each Saturday morning during the Farmer's Market, you'll find a different fun activity happening on the Burnsville Town Square. Themes include biking, water sports, dance, and much more. All events are free, and appropriate for all ages and abilities. The events drew over 1,050 participants over the course of the summer of 2016.
"This is a great example of a successful collaboration of many organizations for the benefit of the entire community. Healthy Yancey has advocated for increasing physical activity in the community for many years. It is exciting to see all of these organizations coming together to provide this for the community."
Schell McCall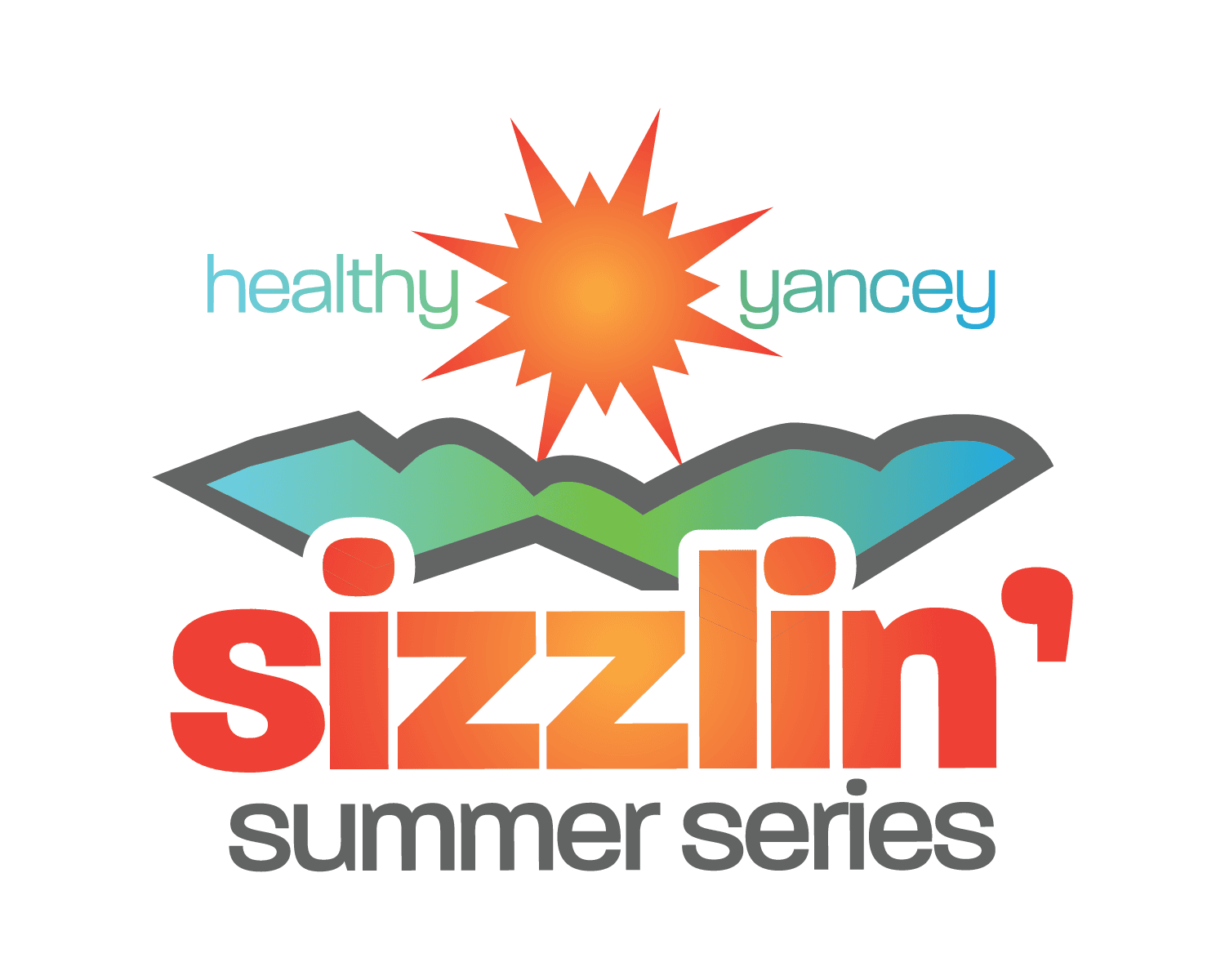 upcoming events:
partners

coordinated by:
PATH and Healthy Yancey
co-sponsored by:
The Town of Burnsville
Yancey County Government
additional support provided by:
Toe River Health District
Vaya Health LME/MCO
Yancey County Schools
Blue Ridge Regional Hospital
Yancey County DSS
AMY Regional Library
Mitchell Yancey Substance Abuse Task Force
Blue Ridge Partnership for Children
Mayland Community College
Yancey Head Start
Community Care of WNC
Parkway Playhouse
Penland School of Crafts
ARP
American Cancer Society
Celo Health Center
Toe Valley Soccer Association
Yancey County Sheriff's Department
Burnsville Police Department
RHA
Toe River Project Access
Bakersville Community Health Center
Mitchell Yancey Healthy Families
Burnsville Lions Club
Dig In! Yancey Community Garden
Reconciliation House
…and many other invested community members…