The Mitchell-Yancey Substance Abuse Task Force wants to remind you to take time during this fall to clear out your medicine cabinet of unused and expired drugs.  The Mitchell Yancey Substance Abuse Task Force has once again partnered with local law enforcement and the federal Drug Enforcement Agency to sponsor the 2018 Fall Drug Take-Back Day, which will take place on Saturday, September 22nd from 10am-2pm.  This important event is again being hosted by The Prescription Pad of Burnsville.
"The rule of thumb is if you haven't used a medication in six months, it is time to get rid of it." instructs Devin Raines, pharmacist in charge at The Prescription Pad. "Accumulating unused medications increases the risk of accidental poisonings and diversion of medications for illegal purposes.  Each citizen can be a big help in keeping our children and teens safe, just by cleaning out those unused and expired drugs."
"When dropping medication off please make sure to keep pills in the container and mark out personal information on labels." says Liz Elkins, The Prescription Pad manager and coordinator of the Drug Take Back event in Burnsville. "For the safety of all volunteers at the event, DO NOT bring in used syringes for destruction."
Another reminder comes from Mechelle Akers, also a local pharmacist "Take time to check all the spaces in your house, refrigerator, garage, cars, and office where medications have been stored. Don't forget to look for expired pet medications too.  Double-check expiration dates on the medications you want to keep and make sure that you lock up all your medications when you are done."
If you are unable to make it to the Drug Take-Back Day on Saturday, September 22nd, you can bring your unused drugs to one of the drug drop box locations shown to the right.
"Fall medicine cabinet clean out time is also a great time to talk your kids about the dangers of drugs, prescription or otherwise," says Jessica Farley, mother and Chair of the Mitchell-Yancey Substance Abuse Task Force.  "As I'm cleaning out my unused and expired medications, I ask my kids questions. …Are you supposed to take other people's medications? …Are you supposed to take medicines from anyone other than mom or dad? …Can prescription medications hurt you?  I know that the time I take to discuss these things now will help my kids make better decisions when they are older."
The Task Force would also like to remind citizens to always lock up their meds in a lockable box, drawer or closet to prevent unintentional poisonings, overdoses and thefts as well as to avoid flushing drugs into the sewer or septic because of the dangers to the environment.  For disposal of used syringes make sure to place them in a hard sided plastic detergent bottle and duct tape it closed before taking it to a local convenience center. NEVER DISPOSE OF SYRINGES AT A DRUG DROP BOX LOCATION.
Free Medication Lockboxes and Drug Deactivation Systems will be given out at the Take Back Day while supplies last!
If you need more information on safely storing or disposing of your medications please contact Jeff Spargo, Mitchell Yancey Substance Abuse Task Force Coordinator at 682-7899 or visit www.pathwnc.org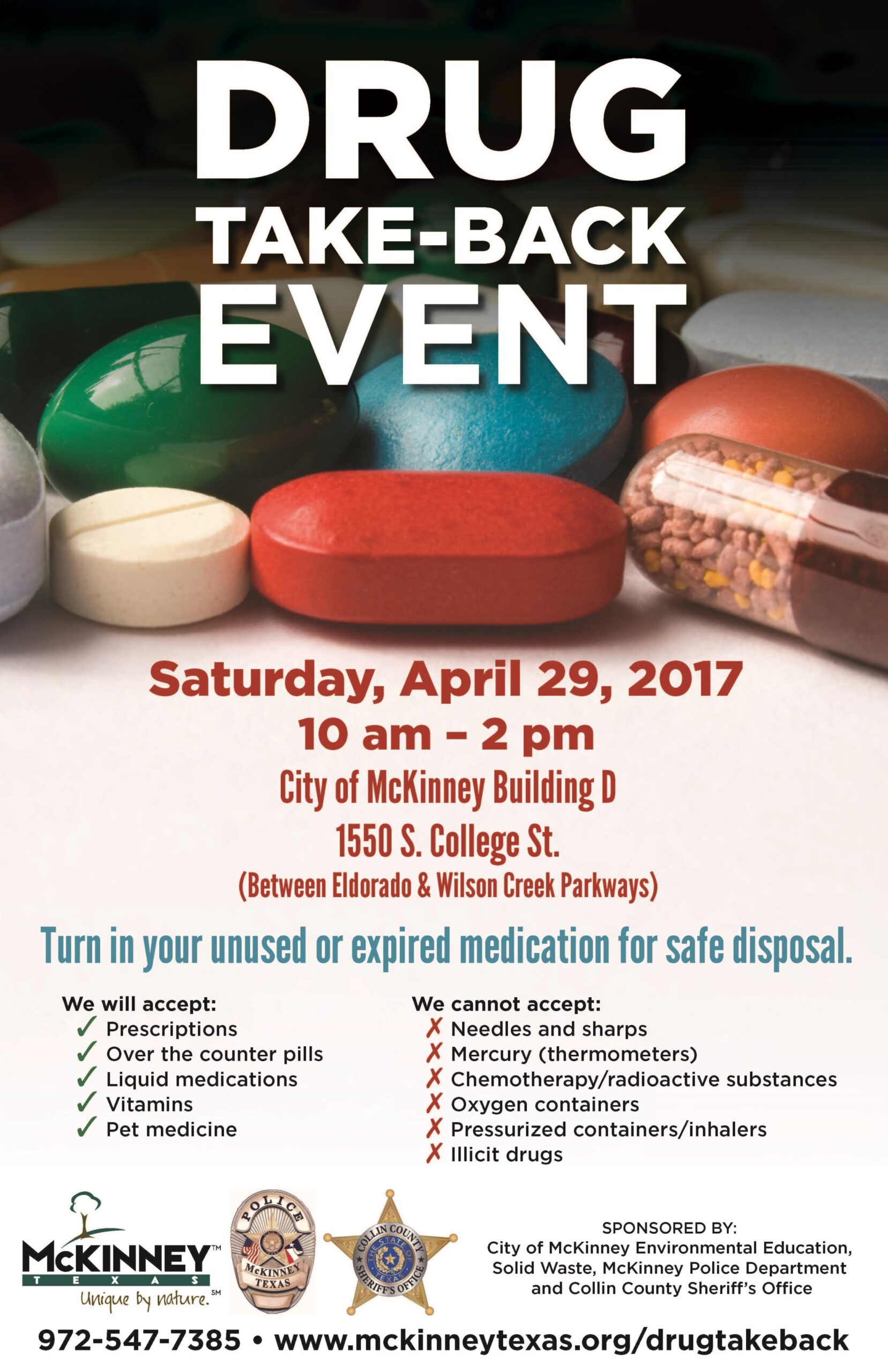 Drug Drop Box Locations:
Mitchell County Sheriff's Office in Bakersville, Monday-Friday 8am to 7pm (828) 688-3982
Spruce Pine Police Department, Monday-Friday 8am-5pm (828) 688-9974
Burnsville Police Department, Monday-Friday 8:30am-4:30pm
Yancey County Sheriff's Department, 24hrs a day (828) 682-2124