home remedies: community options addressing pain and stress

about the program:
Are you or a loved one experiencing chronic pain or stress? There are scientifically proven, effective, and safe options to help you feel better and improve your quality of life right here in our community! Join us, as we learn from area experts and practice self-care skills that can transform your health.
The Home Remedies Program is a collaborative effort of Partners Aligned Toward Health (PATH), the Mitchell-Yancey Substance Abuse Task Force, the NC Department of Health and Human Services, and Vaya Health.
Join us at 10 am on Saturdays at the Dottie Owens Great Room at the Toe River Arts Council in Spruce Pine for FREE information sessions (calendar below).
"The speakers have been wonderful. I've gotten a lot of good ideas for things I can do to keep myself in good condition. I particularly enjoy the mindfulness exercises we do every week."
"Sometimes I feel like throwing in the towel. This program has given me the courage to go on, especially when I see others dealing with the same sort of problems. This is a great support group."
Paid for in whole or in part by the North Carolina Department of Health and Human Services, State Opioid Response Grant # 6 H79 TI081710-01M003.
this program is a partnership of: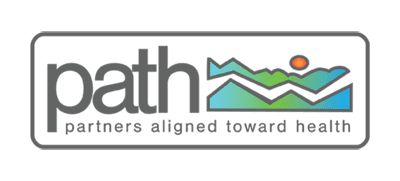 The Mitchell-Yancey Medical Society
Advisory Board
Jim Haaga, MD
Mission Health
Colleen Hannush, LCSW
Mission Health
Schell McCall, Executive Director
PATH
Steve North, MD
Mission Health
Chad Smoker, MD
Smoker Family Practice
Cassie York, Peer Support Specialist
Mountain Community Health Partnership
Staff
Jeff Spargo, Substance Abuse Prevention Program Manager
PATH
Margot Rossi, M.Ac.
Program Coordinator

Provider Profiles
To learn more about the health and wellness providers who are participating in the program, click here.

For Providers
Are you a provider who is interested in participating in the Home Remedies Initiative? Download the provider application here.

Have Questions?
For general information about the Home Remedies Program, contact PATH at 828-682-7899 or info@pathwnc.org.